CBD OIL FOR DOGS: ALL YOU NEED TO KNOW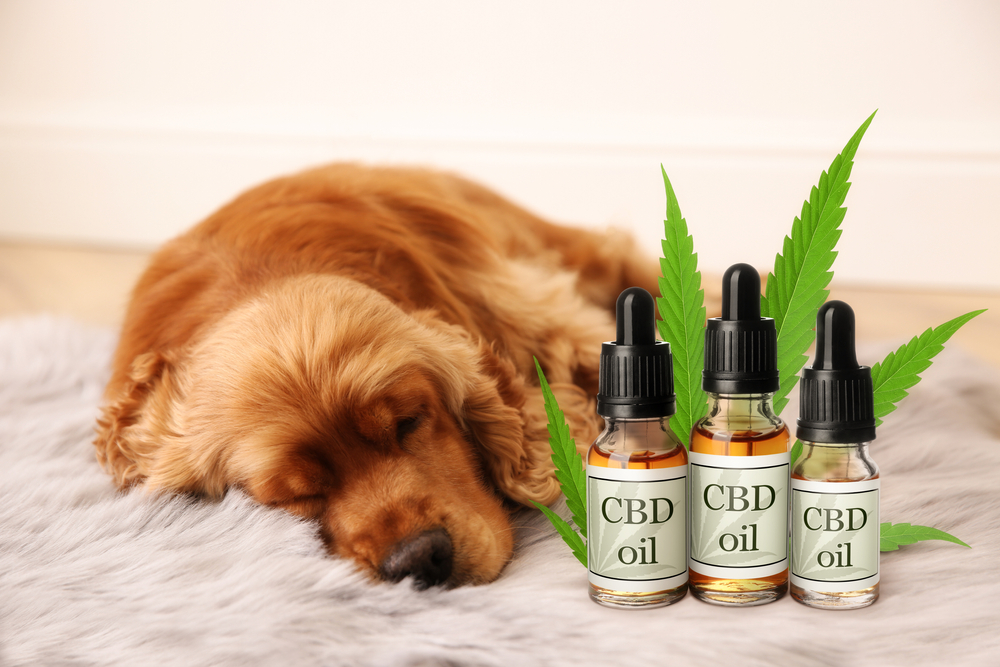 In previous blog posts, we have touched on specific ailments that CBD has been effective in treating, such as arthritis, anxiety, and seizures. This post looks specifically at the basics of CBD oil for dogs, how it differs from hemp oil, and whether you should or should not use it for your dog.
THE BASICS OF CBD OIL AND HEMP OIL
Many pet parents wonder about hemp oil vs. CBD oil for dogs. Unfortunately, there isn't a right answer. It depends on what you're trying to treat your dog for, though it's important to understand that hemp oil (otherwise known as hemp seed oil) is made by cold-pressing the seeds of the hemp plant and contains little to no CBD, whereas CBD oil is extracted from the actual plant. The two have very different benefits.
CBD has been found to be effective in treating conditions such as:
Anxiety

Depression

Inflammation

Pain
Hemp oil, on the other hand, is Omega-rich (just like fish oils) and also packed with essential proteins, vitamins, and minerals, making it effective in improving:
Cardiovascular health

Hip and joint mobility

Skin and coat health

The immune system
CAN YOU USE CBD OIL FOR YOUR DOG?
The short answer is yes, most dogs can benefit from CBD oil.
CBD oil affects dogs the same way it affects humans as they have an endocannabinoid system that interacts with cannabinoids (CBD), just like we do. The quality should be the same for humans, but the concentration should be lower, so it's best to use a high-quality full-spectrum CBD oil specifically designed for animals.
There is no specific age that your dog needs to be for CBD treatment. It is generally a safe treatment plan for dogs regardless of age, but remember that puppies have more sensitive tummies than older dogs, so starting with a lower dose is recommended.
Reputable manufacturers, such as Tempo & Tails, have excellent quality CBD oils and treats for your pet and will never distribute harmful products. It is vital to do extensive research on CBD products, as there are unfortunately unscrupulous distributors selling poor-quality CBD oil that may cause more harm than good.
WHY USE CBD OIL FOR YOUR DOG?
Pet owners have been astounded at the positive changes they've seen in their pets since putting them on a CBD treatment plan. As discussed above, CBD has been shown to:
Alleviate pain and discomfort from illness, disease, injury, and post-vaccine sickness.

Temper behavioral issues or concerns such as depression, anxiety, or excessive aggression.
The verdict is still out on whether CBD oil can cure the problem or just relieves painful and uncomfortable symptoms. Although the potential benefits significantly outweigh the side effects, some pets may experience the following symptoms:
Dry mouth

Drowsiness and a lack of energy

Low blood pressure

Impaired mental functioning
CATER FOR YOUR DOG'S NEEDS
Through albeit limited research and positive anecdotal reports, we can see that CBD oil is mostly safe for our besties and can greatly benefit their health. If your dog is faced with any of the uncomfortable factors that we've discussed, it is a good idea to consult your vet on the benefits of CBD oil and how it can help. Vets have all the up-to-date and relevant information we need in order to weigh up the pros and cons of CBD oil for dogs before trying to make informed decisions.
---