CBD OIL AND TREATS FOR DOGS WITH SEIZURES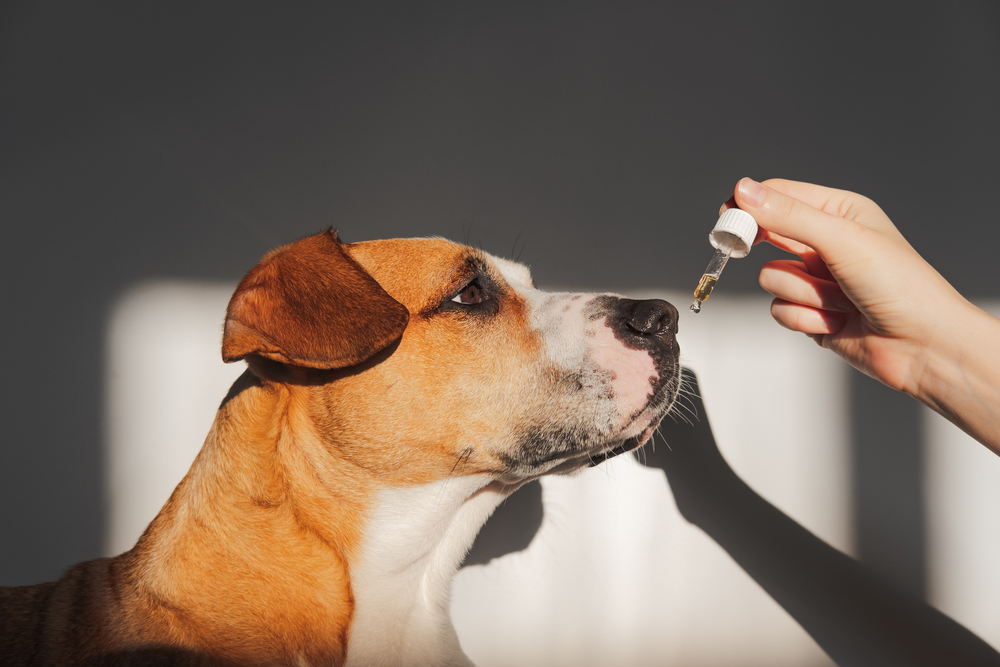 Does your furry member of the family struggle with seizures or epilepsy? Seizures are a prevalent neurological condition affecting up to 7% of dogs. But thanks to science, there seems to be a light at the end of this tunnel. A recent study published in the Journal of the American Veterinary Medical Association has found a distinct reduction of seizures in dogs that received CBD oil. This means that CBD is potentially a very effective alternative to existing drugs currently on the market.
COMMON CAUSES OF SEIZURES IN DOGS
Seizures are a temporary disturbance in the normal functioning of the brain, and your dog would experience uncontrollable muscle activity. Seizures can be identified by a twitch or uncontrollable shaking. If your dog struggles with regular fits, it could mean that they have a seizure disorder, otherwise known as Idiopathic Epilepsy.
The causes are unknown but are generally genetically inherited in many breeds, namely German shepherds, golden/Labrador retrievers, border collies, and poodles.
Other causes of seizure include:
Liver or Kidney disease

Low blood sugar

Strokes

Exposure to poison

Head injury

Anemia

Brain cancer
CAN CBD BE USED AS A TREATMENT?
There have been many encouraging testimonials from dog owners who have shared how CBD has helped their dogs with seizures. Anecdotal studies have been very encouraging, too.
Using CBD oil regularly has shown a decrease in the severity of seizures, as well as the frequency in which they occur. When CBD enters the bloodstream, it activates specific groups of receptors in your dog's brain, which helps to calm the overactive neurons and can improve seizure control. Full-spectrum hemp oil can be added to food, given as treats, or dropped directly into their mouth.
It's also important to note that CBD cannot cause seizures in dogs, even in high doses.
CBD DOSAGE FOR DOG SEIZURES
Since seizures are considered a severe condition that occurs frequently, it is recommended to give your dog CBD regularly, starting low and slow, gradually increasing the amount over time.
The dose amount can vary depending on the CBD oil, and while it is usually based on the size and weight of your dog, you would have to also factor in the state of their bodily functions. 30-50mg of CBD twice a day is suggested, but you might also want to consider giving several smaller doses (micro-dosing), keeping the CBD in the bloodstream for longer. Have your handy dosage chart at the ready and chat to your vet for more advice.
CBD OIL AND TREATS
Tempo Tails has a wonderful range of full-spectrum hemp CBD oils and treats that may help your dog with their seizures and keep them calm.
Oils are great if your pup is a picky eater. We suggest using a dropper to apply directly into your dog's mouth under the tongue, or between the cheeks and gums, for faster absorption.
CBD oil can be also be added to their food or given as treats. Our Roast Beef & Turmeric CBD Treats are not only delicious, but they also have the added benefits of Turmeric, which can boost serotonin levels and help your dog to relax, making them one of the best CBD products for dogs with epilepsy.
---