CBD TREATS FOR DOGS WITH ANXIETY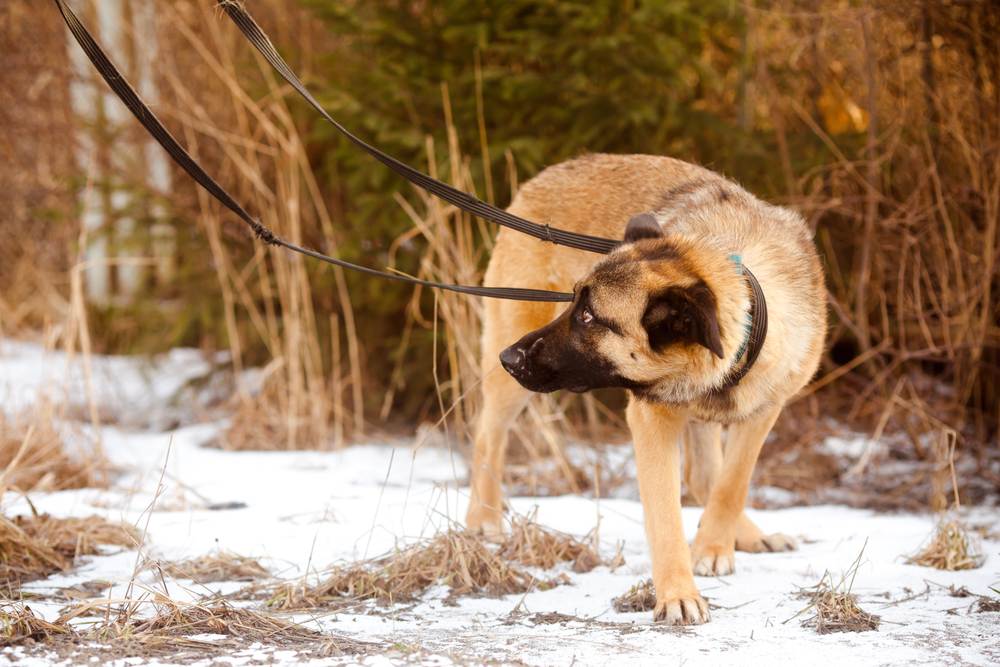 Believe it or not, anxiety is a much more common problem for dogs than we realize. Dogs can become anxious for different reasons, but there are 3 specific types of anxiety that can create nervousness and discomfort in our pets:
Separation Anxiety

This happens when your dog has been left alone for what they perceive to be an extended period, and they cannot find comfort or ease when separated from you. This can lead to excessive barking and destructive behavior.

Fear

Dogs have fears and phobias, too! Loud noises like fireworks or thunderstorms can frighten them. Being forced into unfamiliar surroundings may overstimulate them and trigger nervousness or panic. They may also display aggressive behavior in order to protect themselves.

Age-Related Anxiety

As our dogs get older, their cognitive functioning may be affected, and a decline in awareness, learning, and memory may occur, creating confusion.
HOW TO RECOGNIZE ANXIETY IN DOGS
Our dogs can't communicate easily with us when something is wrong. As pet owners need to be aware of the signs so that we can help them cope. Here are some recognizable signs to look for if you think your dog might be anxious:
Aggressive behavior

Barking or howling when you're not home

Panting and restlessness

Shivering

Running away or trying to hide

Destructive/compulsive behavior (digging, destroying furniture, etc.)

Licking or chewing themselves excessively

No appetite

Urinating more frequently
HOW DOES CBD HELP WITH ANXIETY IN DOGS?
Many dog owners have found that using CBD for anxious dogs has worked wonders. CBD binds with the cannabinoid receptors (protein-based chemical structures) in the brain that may influence mood and emotion. This means that CBD may help manage anxiety by changing the brain's response to serotonin, a mood-stabilizing neurotransmitter.
The effects of CBD should take about 30-45 minutes to kick in but can vary depending on whether you're treating with oil (faster) or biscuits (longer) and typically last for 4–8 hours.
DOSAGE OF CBD FOR ANXIETY IN DOGS
Though it varies from pet to pet (size, weight, and breed can all impact the optimal dosage), it is typically advised that 1 -5mg of oil per 10 pounds of your dog's weight is an effective dose. A good rule of thumb is to start with a lower dose first and only increase it gradually if needed. However, you can take solace in the fact that CBD appears quite safe for dogs with minimal side effects.
Ask your vet what they may recommend as sufficient, as it always helps to seek medical advice if you're not sure. They can also recommend the best CBD tinctures (drops) for dog anxiety.
CBD DOG TREATS TO TRY
Tempo Tails has a tasty range of CBD treats for dogs that are made from full-spectrum hemp in delicious flavors, the best form of CBD for dogs with anxiety. The Tempo Tail formula provides various nutrients that promote a healthy lifestyle for your canine companion. A hemp treat a day may keep that separation anxiety away!
There are also a variety of hemp oils that you can find for dogs on our product page.
---