CBD OIL AND TREATS FOR LARGE DOGS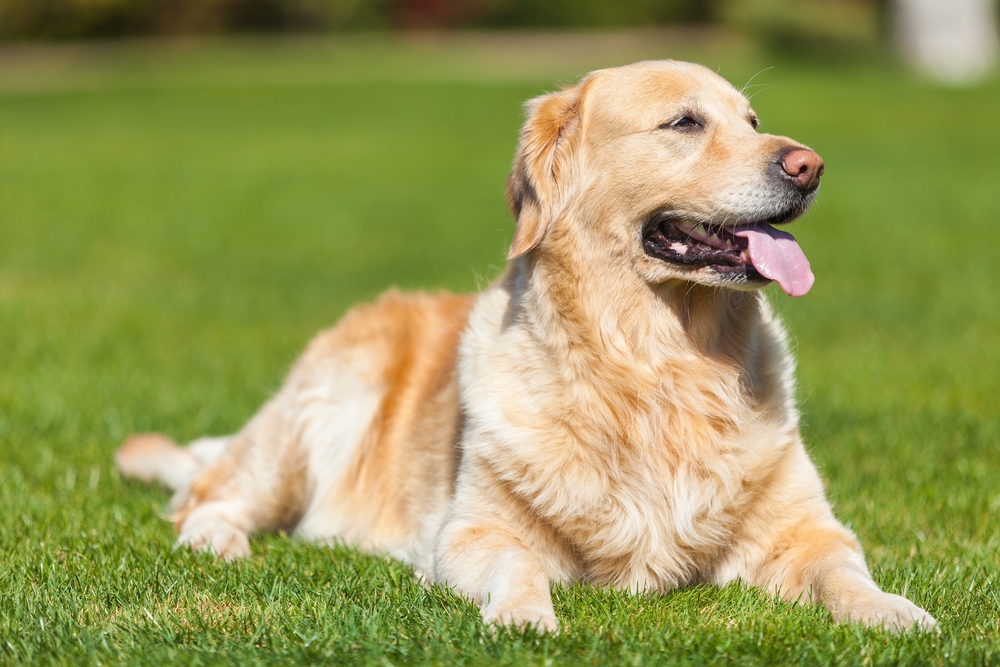 There are many of us who watched movies like 'Beethoven' as kids and dreamed of the day we'd have our very own giant of a dog, lumbering towards us in slow-motion and slobbering our faces with love and copious amounts of saliva! Large breed dogs like German shepherds, golden/Labrador retrievers, huskies, and Great Danes are historically bred to be hunters that provided safety and security for their human counterparts. They need to be active every day with regular exercise and plenty of sleep. Unfortunately, most large breed dogs are susceptible to various disorders and ailments (like arthritis) that can become detrimental as they grow older.
Medication methods vary, but more and more individuals are turning to the natural compound called CBD (cannabidiol). CBD is a plant-based compound found in cannabis and hemp. It is non-psychoactive as it contains no TCH (tetrahydrocannabinol), which means no mind-altering effects. It is a natural alternative that may help alleviate the symptoms of your large dog's health conditions and keep their body in a balanced state.
CBD OILS VS. TREATS
This comes down to the preference of your pup. CBD oils do have a higher cannabidiol concentration than treats and works through their system faster, but some dogs may just not like the oil flavor. Treats may be easier to administer, and your dogs may just prefer their tasty treats. In this case, you can adjust the doses/amount of treats you give them.
WHEN TO USE CBD OILS OR TREATS FOR YOUR LARGE DOG
CBD oils or treats (if they don't like the oil flavor and texture) can be given to your large breed dog if they are experiencing:


Anxiety

Large or medium breed dogs like border collies, Labrador retrievers, and German shepherds top the list of breeds that can exhibit separation anxiety. This could be due to them being popular family dogs who are constantly around their two-legged family members. CBD treats can relieve symptoms of anxiety.
Pain

CBD is a great anti-inflammatory that has been found to be effective in managing painful conditions such as arthritis and hip and joint dysplasia regularly found in larger dogs as they get older. CBD oils and treats may be helpful in easing the discomfort your dog may be feeling.

Seizures

Large dogs such as Labrador/golden retrievers, Saint Bernards, Shetland sheepdogs and pointers, show a genetic predisposition to idiopathic epilepsy and can be prone to seizures. Anecdotal research on CBD oil has shown remarkable promise in reducing seizures.
HOW MUCH CBD CAN YOU GIVE A LARGE DOG?
A general rule is that larger dogs and more severe conditions/symptoms would require a higher dose of CBD as part of their treatment plan. These doses can be determined with the help of your vet and CBD provider, but you should generally begin with lower doses and gradually build up the ratios over time. Tempo & Tails provides clear details on how much CBD to administer to your dog on our packaging. If you're still unsure, feel free to contact us. When you're starting out, begin with lower doses and gradually build up the ratios over time. You'll notice the effects between 30-45 minutes, depending on recommended doses, and if you've given them oils (faster), or treats (longer). A range of 1-5mg per 10 pounds of body weight is generally recommended.
A GREAT METHOD TO ASSIST IN THE HEALTH OF YOUR LARGE DOG
Through incredible, though limited, research that has been conducted in the use of CBD as an alternative treatment, evidence has pointed to its efficacy as a wonderful potential to treat our dogs, large and small. It is up to you to ensure (with the help of your trusty vet) that they are given the appropriate doses for the best results.
---